to
Pittsfield City Hall
City Council Chambers - 2nd Floor
70 Allen Street
Pittsfield, MA 01201
United States
Chrissy Bossana - President
cbossana@aol.com
Chrissy Bossana - President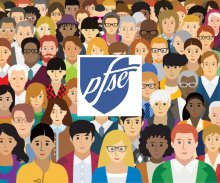 WHEN
Tuesday, May 30, 2023
6:00 PM - 9:00 PM
WHERE
Pittsfield City Hall - City Council Chambers - 2nd Floor
70 Allen Street
Pittsfield, MA 01201
Please join us at City Hall on Tuesday, May 30, 2023 as the Pittsfield City Council conducts a public review/approve of the 2024 budget of the Pittsfield School Committee.   In FY2023 (the 2022-2023 School Year) the Pittsfield Public Schools (PPS) contracted with a private staffing agency, BlazerWorks, to provide Paraprofessional services to special need students in the PPS.  The PPS is paying BlazerWorks $50+/Hour for services provided by employees of BlazerWorks.  This rate of pay is more than double what Paraprofessionals who work for the PPS are paid.  BlazerWorks employees receive between $20/Hour and $27/Hour for their services, and the company BlazerWorks pockets the difference.  This sub-contracting of Paraprofessional bargaining unit work is a violation of state law, and the Union has filed a charge with the Massachusetts Division of Labor Relations (DLR), aka the Labor Board, to stop this practice.   In FY2023  the PPS employed approximately 46 of these contracted employees to provide Paraprofessional services to special needs students because they claim they could not fill these Paraprofessional vacancies.  Hiring these contracted employees has cost the PPS over $2 Million.  Conversely, the cost of increasing wages for all Paraprofessionals employed by the PPS by $3.00/hour to make them competitive with wages paid to these contracted employees by Blazerworks is a little more than  $950,000.  Making PPS Paraprofessional positions good paying jobs with benefits would have solved the PPS Paraprofessional staffing crisis.  Instead, the PPS has simply wasted over $2 Million by hiring temporary employees and it has not fixed their staffing problem.  Without adequate staffing our special needs students will not get the services they need to receive a proper education.

Tell the City Council that the School Committee is wasting taxpayer dollars hiring temporary employees.




Tell the City Council that the School Committee needs to invest in hiring permanent employees to provide the types of services that our special needs students require.



Tell the City Council that sub-contracting of our work needs to stop!


Tell the City Council that using taxpayer dollars to bust our Union is disgusting!



[Click Here to Read our Press Release]

Sincerely,

Chrissy Bossana, President

Pittsfield Federation of School Employees