to
HERBERG MIDDLE SCHOOL - CAFETERIA
501 Pomeroy Ave
Pittsfield, MA 01201
United States
Chrissy Bossana - President Local 1315
cbossana@aol.com
Chrissy Bossana - President Local 1315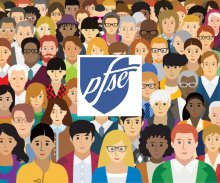 PITTSFIELD FEDERATION OF SCHOOL EMPLOYEES
GENERAL MEMBERSHIP MEETING
DATE/TIME
Monday  – May 22, 2022 – 5:00 PM to 6:00 PM
Sign-in Starts @ 4:45 PM
PLEASE JOIN US
PIZZA and SOFT DRINKS will be PROVIDED
RAFFLE
THREE  (3) $100 GIFT CERTIFICATES to LOCAL SUPERMARKET
Will  be raffled off to those in attenance.
AGENDA
Recognition of longtime members of Local 1315 who are retiring in 2023:
Discussion of Pending Grievances and Unfair Labor Practice Charge:
Discussion of the role of Building Representatives and Training for those positions.
Discussion on creating positon of Special Advisor to the President.
Discussion of Safety Issues/Concerns.
Discussion of Membership Drive.
Approval of Local 1315 Budget.
Open Discussion of other issues raised by the membership present.
Chrissy Bossana, President
Local 1315